eye enhancer
Eyelash Enhancer is a subtle application of a dark pigment in-between the eyelashes to create instant definition and make the lashes look thicker at the root. This procedure suits everyone.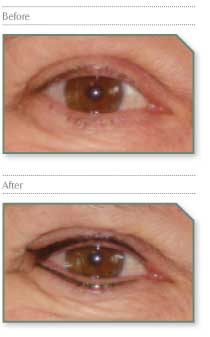 These images are taken immediately after the procedure.
This is a fabulous way of making your eyes sparkle but without making it look like you have make-up on.